BRACEWELL MARINE GROUP.
Custom Boat Building, Refits, Woodwork, Fiberglassing, Painting, Electrical, Hydraulics and Engine Repair. Our Building Division offers a wide selection of fiberglass, steel, and aluminum designs for pleasure and commercial new builds. Our service division is second to none. We handle any level of maintenance or repair requirements that you may have.
Phone: 604.821.1890 Fax: 604.821.1892. email:info@bracewellboatworks.com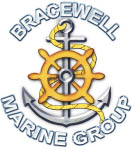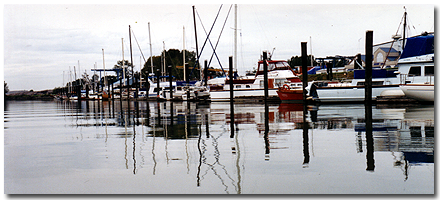 Our Marine Service Centre is home to many of the marine businesses that service Shelter Island Marina & Boatyard Inc. Covered work space is available for special paint jobs or projects.
We also offer Pressure Washing and Recycling Services!
Shelter Island Marina "On-Site" Business Directory
There are over 30 Marine Businesses located on site!

PRODIGY MARINE
.
Custom painting,fiberglass construction and repairs,bottom paint/zincs mechanical repairs including prop removals and repair Batteries, thruster installs, Custom cabinetry and millwork with clean heated spray booth We service all types of boats including yachts/sail boats and all commercial vessels. We can provide any level of vessel servicing and repairs Including insurance claims of any size. We offer a inside heated storage shed for painting, polishing, detailing and new builds. email: prodigymarine@gmail.com Phone: 604.729.6696
COMMODORE'S BOATS
.
Specializes in woodwork but are capable in steel, aluminum and fiberglass. Our speciality is major rebuilds and conversions but are on site for all minor repairs, recaulking, painting boats, wheelhouses and new builds.
email: bo@commodoresboats.com - Phone 604.247.2628 - After hours # 604-315-8761 - Fax 604 247 2629.

THIS LIST IS SUBJECT TO CHANGE WITHOUT NOTICE.

SHELTER ISLAND MARINA PROVIDES THIS LIST AS A COURTESY TO THE TENANT BUSINESSES IN THE BOATYARD.

SHELTER ISLAND MARINA IS NOT RESPONSIBLE OR LIABLE FOR ANY ACTION BY THESE BUSINESSES.
VARIETY MARINE SERVICES LTD.
-- Fabricating, Welding, Mechanical Repair -- Ken Tangedal owner operator.
Phone: 604.270.2076 - email: variety@telus.net

MARINEBLAST DUSTLESS VAPOR BLASTING
All coatings and rust and ablative paint removal.
Mobile or in shop blasting for pleasure and commercial vessels.
Boats - Tugs- Fishing Vessels- Barges.
Aluminum- Fiberglass-Steel-Wood
Ph/text 604 619 4228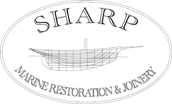 SHARP MARINE RESTORATION & JOINERY
.
Providing wooden boat repairs and restoration, shipwright service, caulking, interior joinery and fine finishing.
Phone: 778-230-5397
Email: dave@woodenboatsvancouver.com

MAWI MARINE WINDOWS -
Phone: 1-604-262-1057
NORDMANNER MARINE SERVICES
specializes in structural and cosmetic repairs, refits, and maintenance of pleasure craft and commercial boats. We are composite specialists, providing boatyard and mobile services. Experienced Technicians, Quality Repairs, Professional Service. Call Today. +1-604-262-1057
ERLSIGNS
- Specialists in Hand Painted, Gold leaf, Vinyl and Digital signs and boat names.See website for more details,
604 250 3958


OCEAN CONTROL SERVICES INC.
Address: 6911 graybar road, Richmond, B.C., V6W 1H3 Phone: 778.229.1033,
Email: (Kerry Lund) Kerry@OceanControlServices.com

DAMES MARINE SERVICES
is a company specializing in professional boat and yacht detailing. Cut polish, Wax, Bottom Paint, Polish Chrome and Decal Removal.
Please contact Carrie at 604-329-3536
DEEP COVE MARINE INDUSTRIES.
- Complete Marine Electrical Sevice & Sales
Jerry Makarewicz - 604-351-4146 deepcovemarine@shaw.ca
LIGHTSHIP MOBILE MARINE Inc.
- 24 Hour Marine Service -
Malcolm Ellison - Phone: 604-727-6382 email lightshipmarine@gmail.com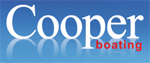 COOPER BOATING
delivers the best boating holidays in the world. The formula includes spectacular people, boats and processes that have been continually refined since 1983. When combined with the spectacular scenery, wildlife and cruising grounds of the British Columbia coast, Cooper Boating is the preferred choice for the best 'on the water' experiences.

toll free in North America 888-999-6419 / VANCOUVER 604-687-4110 / SIDNEY 250-655-4979
LEGACY MARINE
- Third generation boat builder with 45 years experience in wood, fibreglass and aluminum construction and repairs, caulking, joinery, etc. Free estimates, no job too large or too small.

Ed Wahl, Boat Builder/Shipwright - Phone: 604-970-6375 email wahlcountry@gmail.com
MOONLIGHT MARINE.



Phone: 604-916-5740
Email: info@moonlightmarine.ca