BOATYARD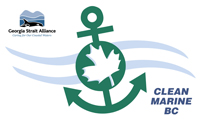 Office: 1-604-270-6272
Toll Free: 1-877-270-6272
6911 Graybar Road,
Richmond, B.C. Canada
V6W 1H3



Booking Lifts / Launch
To schedule a vessel to be lifted or launched at Shelter Island Marina & Boatyard Inc. please contact our offices.
Your storage includes:
• Hydro
• Water
• Garbage
• Recycling
Our 'Open Yard Policy' means that customers can choose one of the many services available on site, hire outside help or simply do the job themselves.

Shelter Island is host to a 220 ton Travelift and we are excited to announce that a brand new 75 Ton Travelift is ready for use. This Travelift replaces our current 70 Ton Travelift.

Need to remove items from your vessel for work to commence? Why not rent one of our 20 foot storage containers? For your convenience, they are located throughout the boatyard. For a small fee we can place the container beside your vessel.
Shelter Island Marina's Boatyard covers over 20 acres of paved land with plenty of marked spots available to work on and to store your vessel. We can accommodate Pleasure Yachts and Commercial Vessels up to 150 feet in length and 29 feet in width. Those requiring a covered area for your vessel, a limited amount of sheds are available or you can construct a non-permanent shelter pending pre-approval from the Office.

Both short term and long term storage is available. Competitive Prepay rates are available for your convenience. Significant savings are made when Annual, Semi-Annual or Monthly payments are chosen. Daily rates are also available for those looking for a quick turnaround to the water.